Our Doctors
Louis J. Geller, DPM, CWS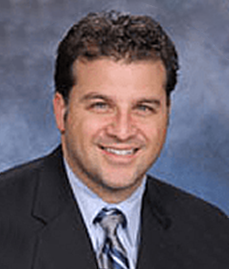 Louis J. Geller, DPM, CWS
Dr. Geller is a board certified foot specialist and wound care specialist who has been in private practice since 2000. He completed his surgical training at the Kern Hospital and Medical Center in Warren, Michigan. Dr. Geller is a member of the American Podiatric Medical Association as well as the Michigan Podiatric Medical Association. He is a Diplomate of the American Board of Podiatric Surgeons, a Diplomate of the American Board of Multiple Specialties in Podiatry, a Fellow in the American College of Foot and Ankle Surgeons and a Fellow in the American Professional Wound Care Society.
Dr. Geller is the past President of the Southeast Division of Podiatry in the State of Michigan. He was appointed by the Governor of Michigan for the State Board of Podiatry and is currently the Chairman of the Board. Dr. Geller is affiliated with the residency programs at both Providence Hospital and at the Detroit Medical Center. He is currently a Co-Director of the Providence Hospital Wound and Hyperbaric Center. Dr. Geller specializes in all facets of foot and ankle surgery and has a passion for diabetic limb salvage, wound care, ankle surgery and tendon repairs.
Michael W. Krupic, DPM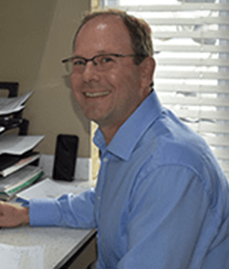 Michael W. Krupic, DPM
Dr. Michael Krupic was accepted to attend medical school in Cleveland, Ohio at the Ohio College of Podiatric Medicine in August of 1993. While a full time student he still found time to help support his wife back home in Michigan while maintaining a 3.85 GPA. Dr. Krupic graduated with honors in the four years and went on to perform residency training at Riverside Osteopathic Hospital in Trenton, Michigan. His dedication at podiatry school and his post graduate training helped pave the way for him to become an excellent physician. 15 years later Dr. Krupic is enjoying private practice. He currently works at The Geller Foot Clinic in Southfield, Michigan. This is a very busy practice which specializes in comprehensive podiatric care; services range from diabetic foot care, acute and chronic wound care, sports and other related injuries, dermatological conditions, vascular and neurological conditions, and the latest advanced surgical techniques. When he is not in the office, Dr. Krupic can be found working at one of the many local assisted living centers, pursuing his passion of helping the elderly.
Aadil Patel, DPM
Aadil Patel, DPM
Aadil Patel, DPM was born and raised in the suburbs of Philadelphia, Pennsylvania. After completing his undergraduate education earning a Bachelor's in Psychology at Temple University, he subsequently attended medical school at Kent State University's College of Podiatric Medicine in Independence, Ohio. Dr. Patel then went on to complete his surgical training at Ascension Providence-Providence Park Hospital in Southfield, Michigan. He is now the newest team member at the Geller Foot & Ankle Clinic. Throughout his training, he also completed several post-graduate foot and ankle specialty courses on arthroscopy, trauma, fracture repair, and surgical reconstruction of the diabetic foot and ankle including limb salvage. He is a member of the American Podiatric Medical Association. He is an American Board of Foot and Ankle Surgery (ABFAS) qualified foot and ankle surgeon. He is trained in both foot surgery as well as reconstructive rear foot and ankle surgery. He enjoys treating patients of all ages with various foot and ankle conditions. He has a passion and interest for various pathologies and will always look to exhaust all non-operative treatments before recommending surgical treatment for his patients when appropriate.